Education at Ravenglass and Eskdale Steam Railway
The Ravenglass and Eskdale Railway is the perfect place to visit on a school trip to the Lake District! It has a fascinating history dating back to its construction in the 1870s, as the first public narrow-gauge railway in England. A special steam train ride is only the start of the experience though. We can also offer guided school group tours of the Ravenglass site and museum, with its historic artefacts and interactive features.
Discover the restored Furness Railway main-line signal box, our engineering workshops and engine shed, and take a glimpse behind the scenes of the museum's restoration areas. Tours are led by enthusiastic and knowledgeable staff and can cover a general history of the railway or focus on a specific topic, such as mining and quarrying industries, our locomotives, or life in Eskdale.
One teacher travels FREE with every ten paying pupils. Child fare £5.50 return. Adult fare £8.50 return.
Learning
The Ravenglass Railway Museum's schools programme has been developed with a focus on Key Stage 1 and 2 pupils. The programme was created by education specialists 'Innovate Educate' in consultation with local schools, and covers the key curriculum areas of Science, Technology, Engineering, Arts and Maths (STEAM!).
Visits can be arranged for students to learn how steam engines work by getting up close to the real thing in the railway's engineering workshops and engine shed.
Contact us to find out more and to book your school trip. Group rates and terms apply.
For the train, one teacher travels FREE with every ten paying pupils. Child fare £5.50 return. Adult fare £8.50 return.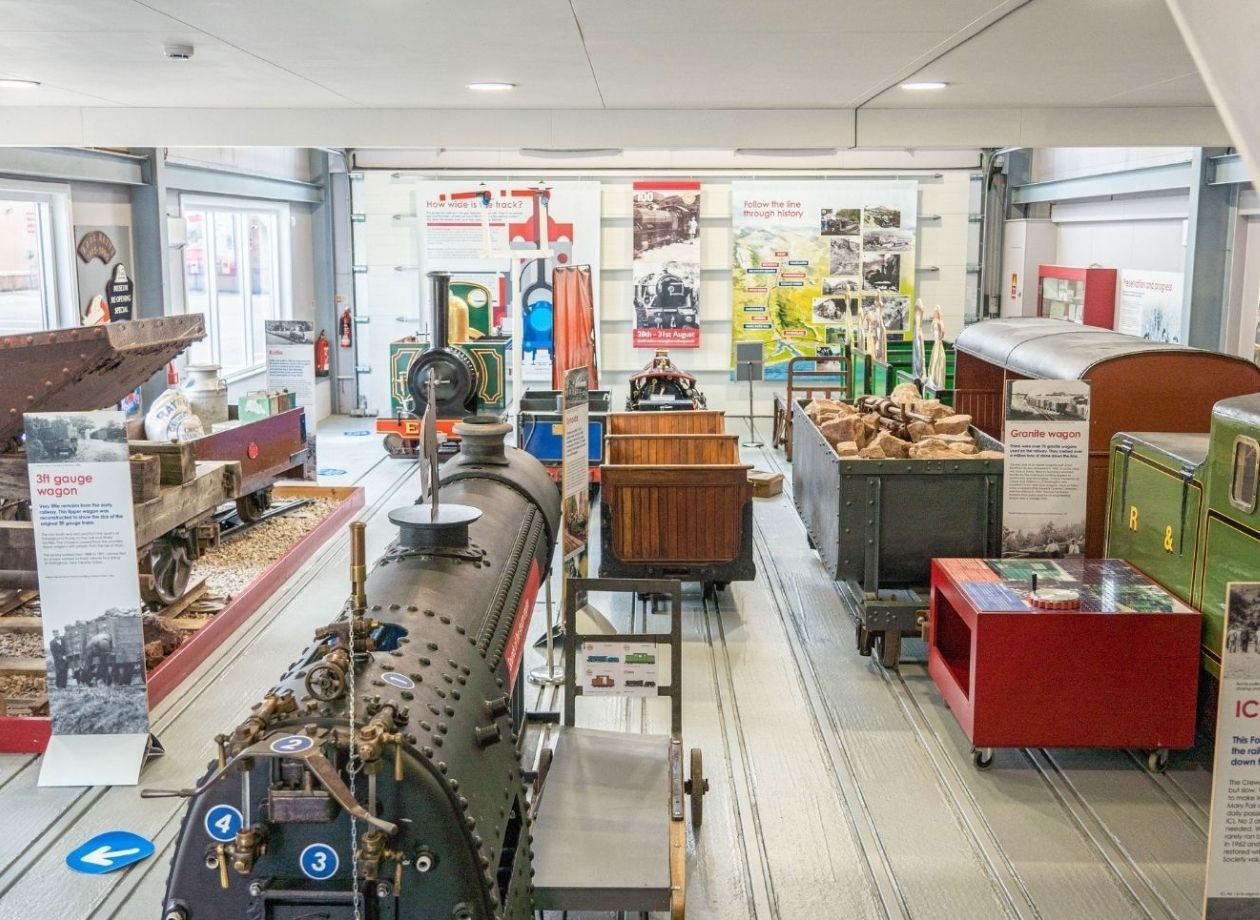 Resources
Resources are available for classroom-based, self-led, or guided visits to the museum with themes covering the effect of the railway on the local area, energy, and the technology of how steam engines and railways work, the growth of industry, and the social history of the local community.