Walking
Some of the best and most scenic routes for walking in the Lake District National Park are easily accessible from the railway and its stations. Our unspoilt rural location means that you can enjoy beautiful views around every bend in the footpath. Whether you are an experienced walker or just enjoy a short stroll, there are plenty of lovely walks that can be combined with a trip on the railway for a unique day out.
Lord Wakefield was inspired to commission the legendary fell-walker Alfred Wainwright to prepare a unique printed walking guide for the railway. Titled, 'Walks from Ratty', this booklet is available to purchase in our railway gift shops and online.
Take a look below for some suggested walks from Ravenglass and Eskdale Railway's stations. Please take an OS map (available to purchase in our shops) with you, check train times, and ensure that you are suitably equipped for a walk. We would suggest appropriate clothing, walking boots, and plenty of water. If you are lucky, you may even need some suncream! Please also check the length of walks beforehand and make sure that they are suitable for your level of ability. You may find the following websites useful:
https://www.alltrails.com/en-g...

http://www.gps-routes.co.uk/ro...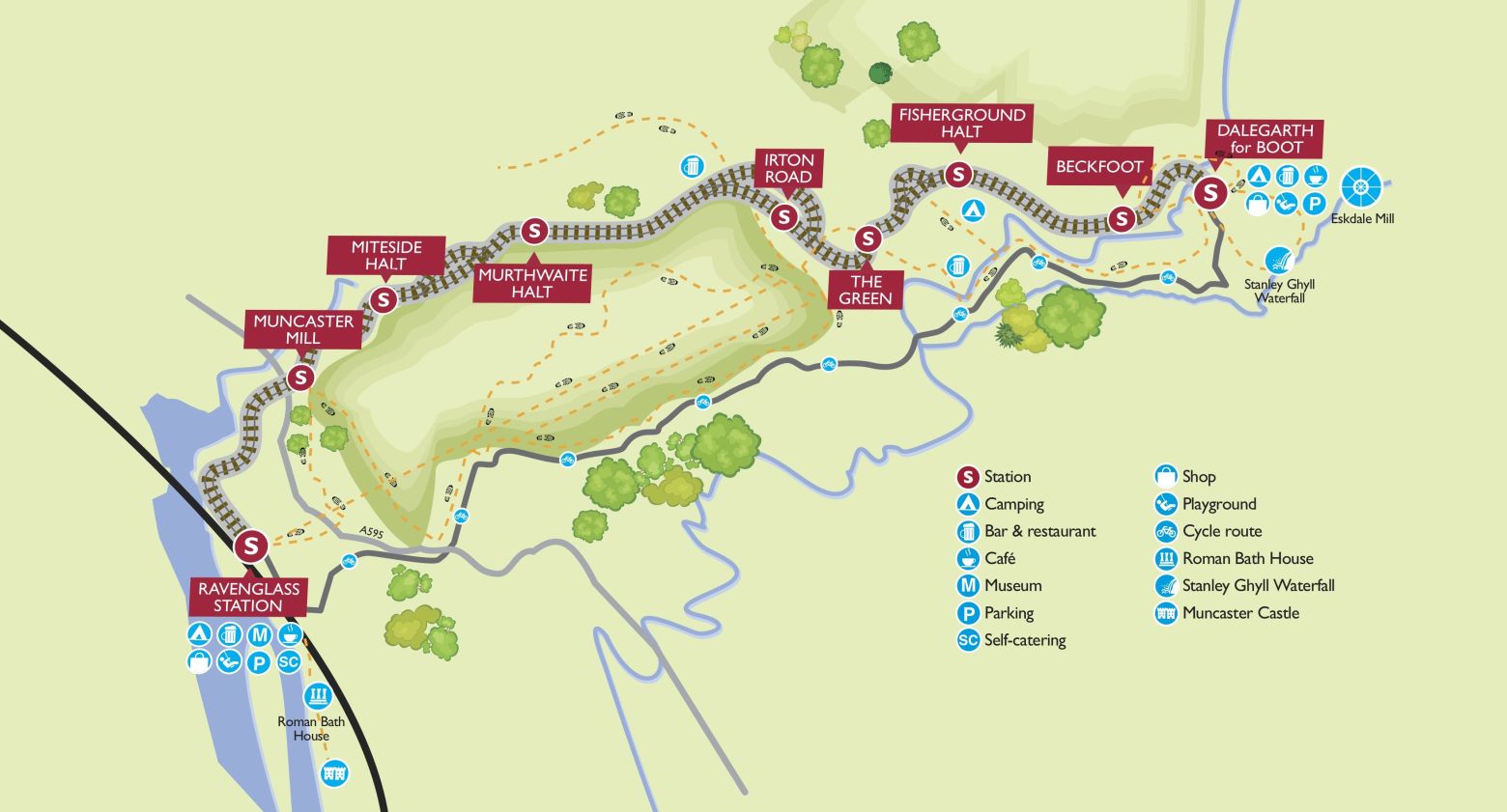 Walks from Ravenglass Station
Roman Bath House & Muncaster Castle- Moderate difficulty, around 5km in total : Ravenglass to Muncaster Castle | Map, Guide - Cumbria, England | AllTrails
Ravenglass Beach- A short 5-minute walk to the beach from our Ravenglass station, offering stunning views of the estuary. A particularly special spot to watch the sunset or sunrise.
Ravenglass to Dalegarth for Boot via Muncaster Fell- A 7-mile route requiring a good level of fitness. Why not combine this route with a journey on the train? Travelling up the line before walking back over Muncaster Fell. A description of the route can be found here: Ravenglass to Eskdale Walk Route (gps-routes.co.uk)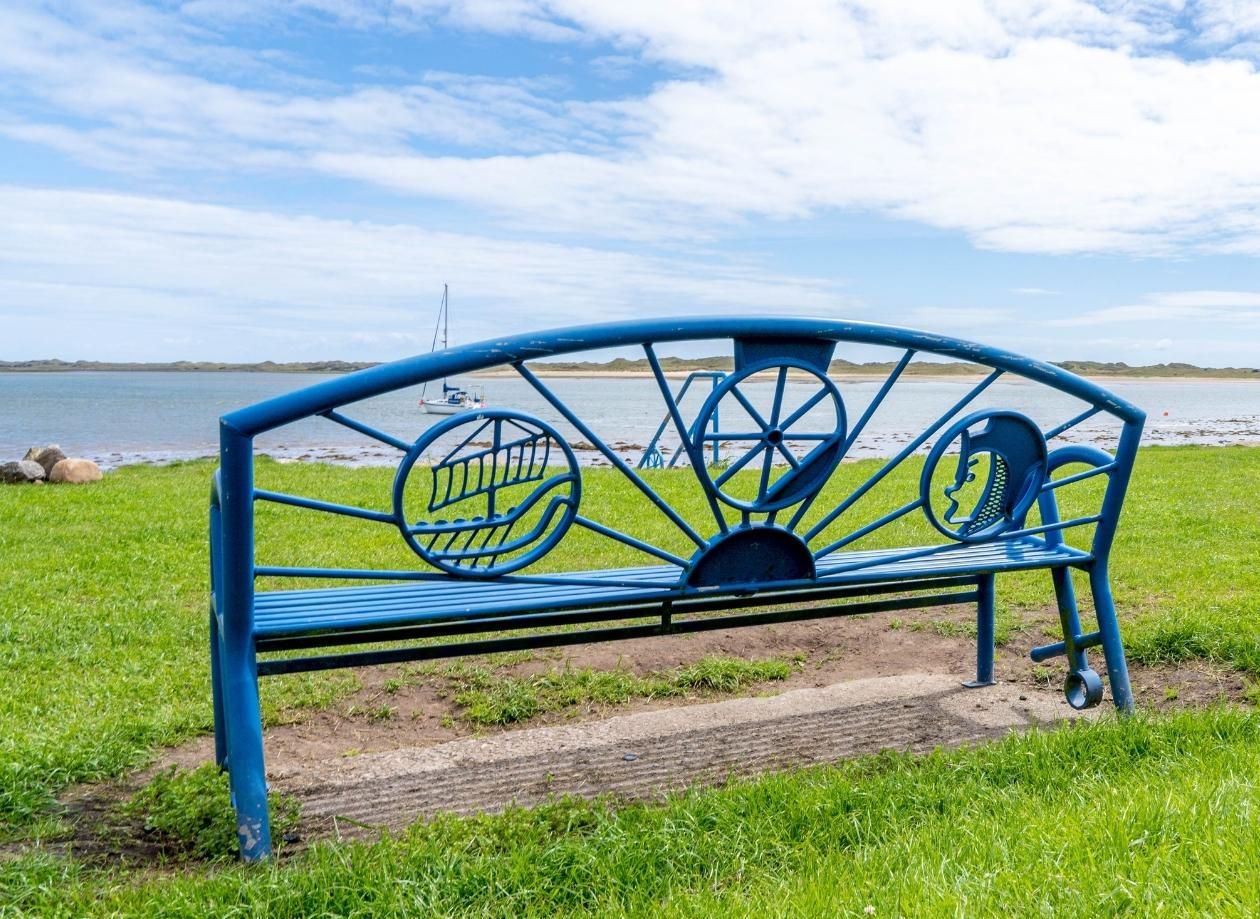 Walks from Dalegarth for Boot Station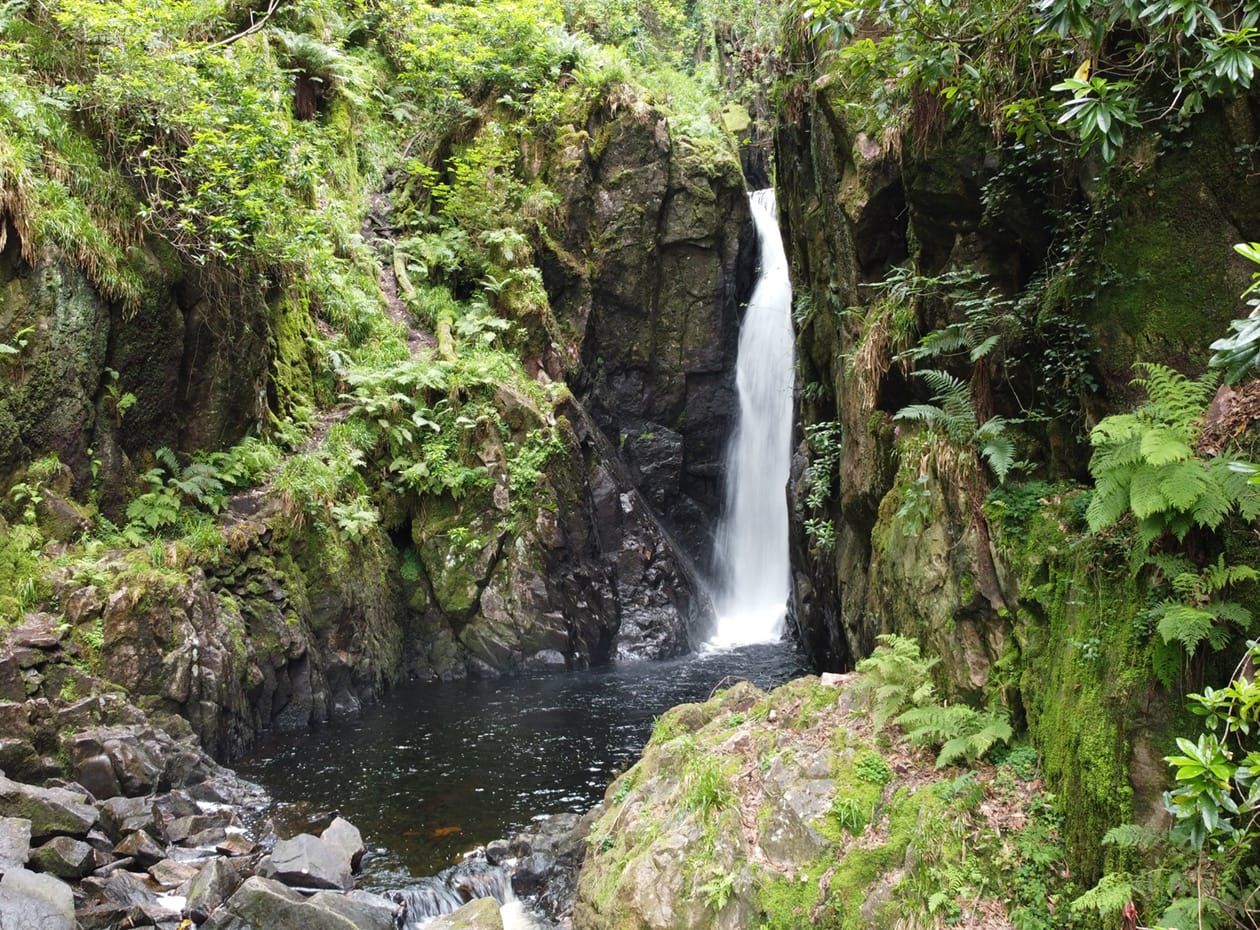 Walks from Intermediate Stations
Blea Tarn - Beckfoot station
Japanese Gardens ( currently closed due to forestry works)
Muncaster Fell Walk