Volunteering at Ravenglass and Eskdale Railway
For all sorts of reasons, a wide cross-section of people of all ages find volunteering at the Ravenglass and Eskdale Railway both satisfying and fulfilling. Why not join us and make like-minded friends, learn new skills, have the satisfaction of contributing to something positive, and be a part of our rich history? Many of our volunteers are also members of the Ravenglass and Eskdale Preservation Society (RERPS). Discover more about becoming a member and benefits on the RERPS website.
We operate a seven-mile-long railway in the beautiful landscape of the Lake District National Park. Our volunteers play an important part in helping us maintain the high level of service that we provide. They carry out many safety-critical roles on the railway and are part of the committed and experienced team that runs our trains.
We like to think of our volunteers as being part of the Ravenglass Railway family. Like every family, we see some each week, some every few weeks, and others at varied times of the year. So whether you have a day a week, a week, a year, or longer to help the railway, it doesn't matter. It also doesn't matter if you've never done this sort of thing before. We can find a job that suits you and provide any training that you need.
Volunteering opportunities in Cumbria
What do you get out of volunteering at the railway? Volunteering brings the satisfaction of a job well done. However, depending on your circumstances, experiences learnt whilst volunteering at Ravenglass can add value to your CV. They show any potential employer that you are playing a constructive part in our successful team.
You can also put your life's working experience and skills into use by interacting with our visitors and helping them to get the most out of their visit. As a volunteer with us, you gain new skills, new experiences, and new friends. We also gain; we get your time, your experience, and your help. Together, we operate an award-winning railway with over a hundred thousand visitors each year.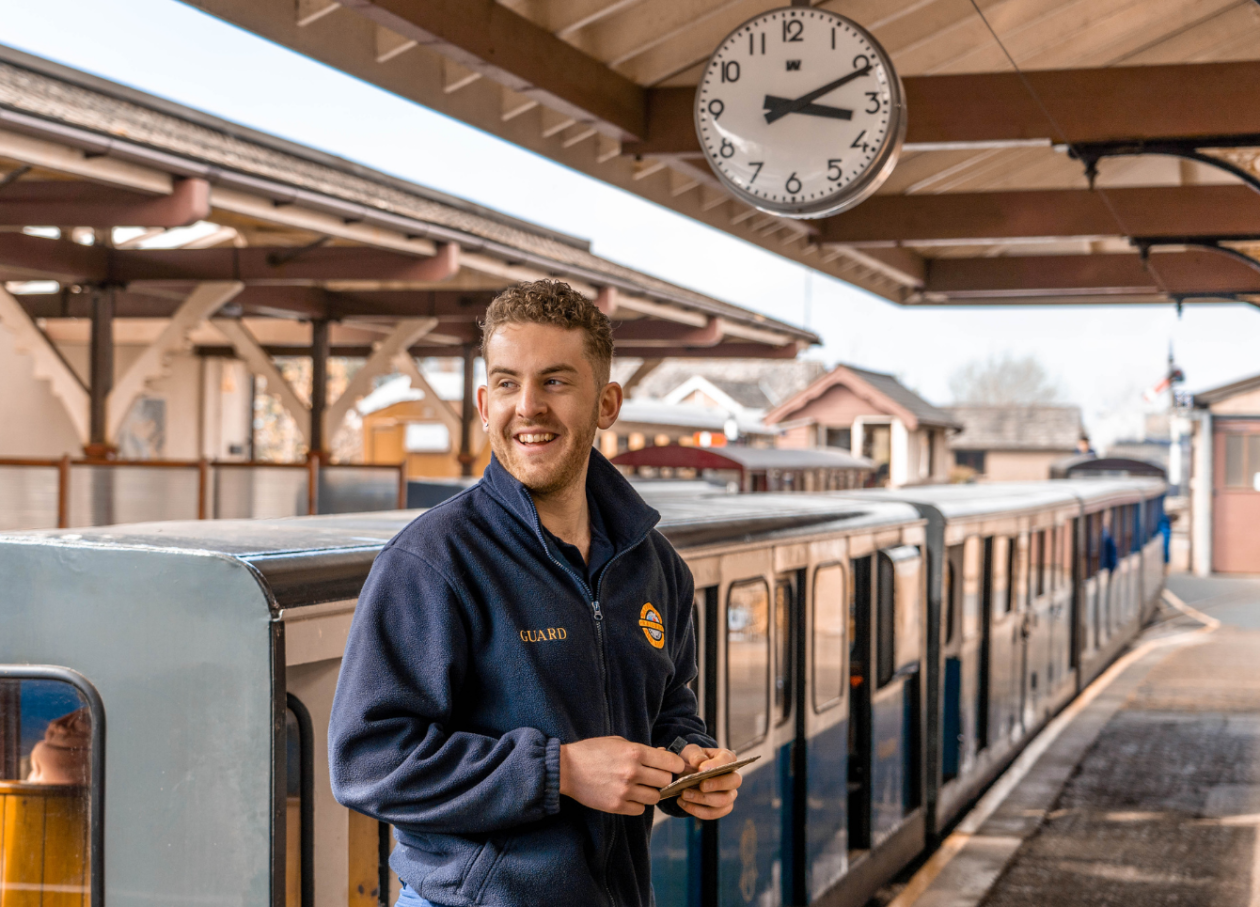 Help us to make history
Whatever your individual circumstances, there's a job for you. You will be making a massive difference by volunteering in the Lake District. Bring your individual skill, generosity, and enthusiasm to enhance over 100 years of Ravenglass and Eskdale Railway history. Help us to create today's history for future generations now!

The continued operation of the railway relies heavily on the efforts of volunteers to support our permanent staff. We all work together as one team.
If you are interested in joining our team and you'd like to get involved, please email steam@ravenglass-railway.co.uk and someone will get back to you.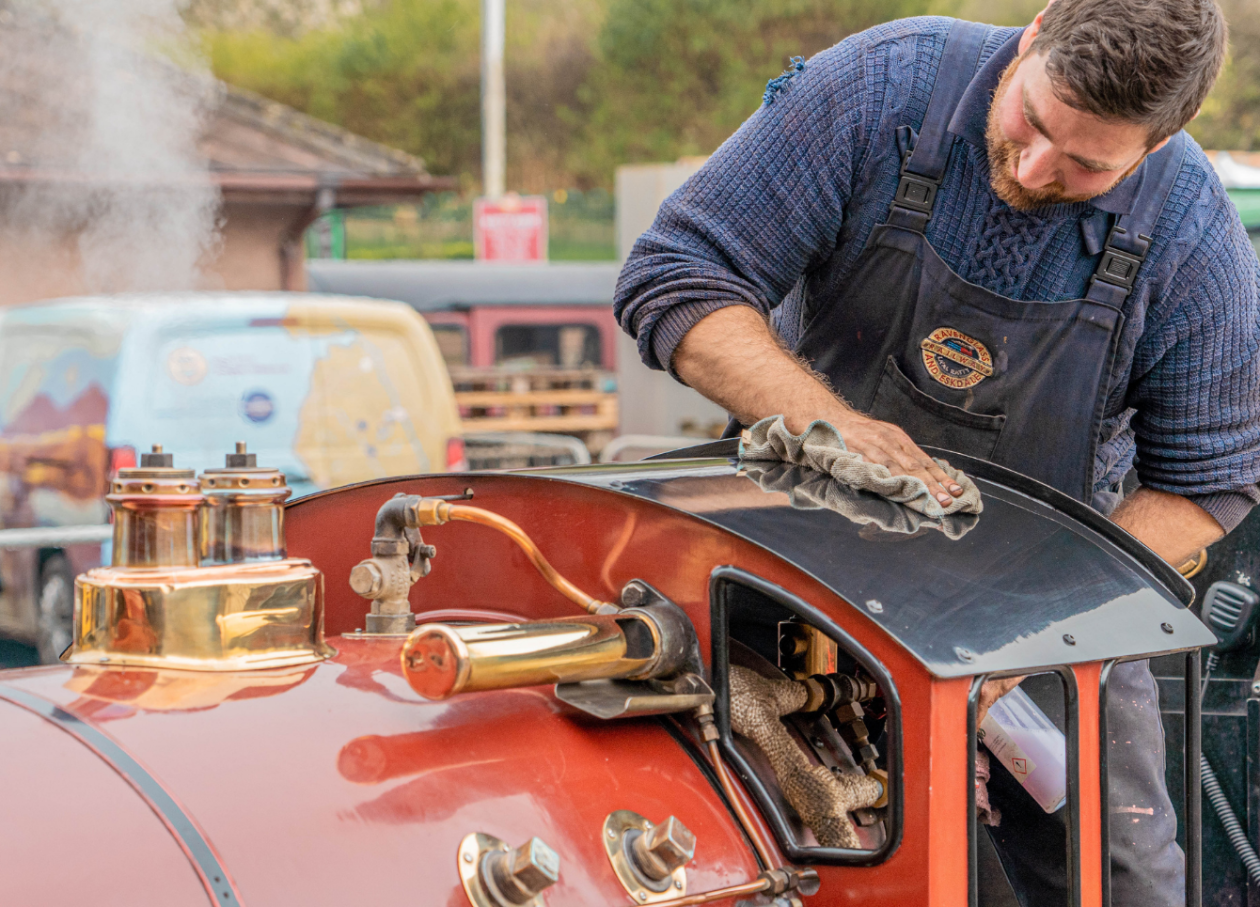 Volunteer Accommodation
Many of our volunteers are members of the Ravenglass and Eskdale Preservation Society (RERPS). This means they can stay at Heywood House, the society's volunteer accommodation in Ravenglass. This is quality and affordable accommodation for volunteers who live out of the local area. All you need to do to take advantage of Heywood House is to join the Preservation Society. Discover more about staying in Heywood House on the RERPS website.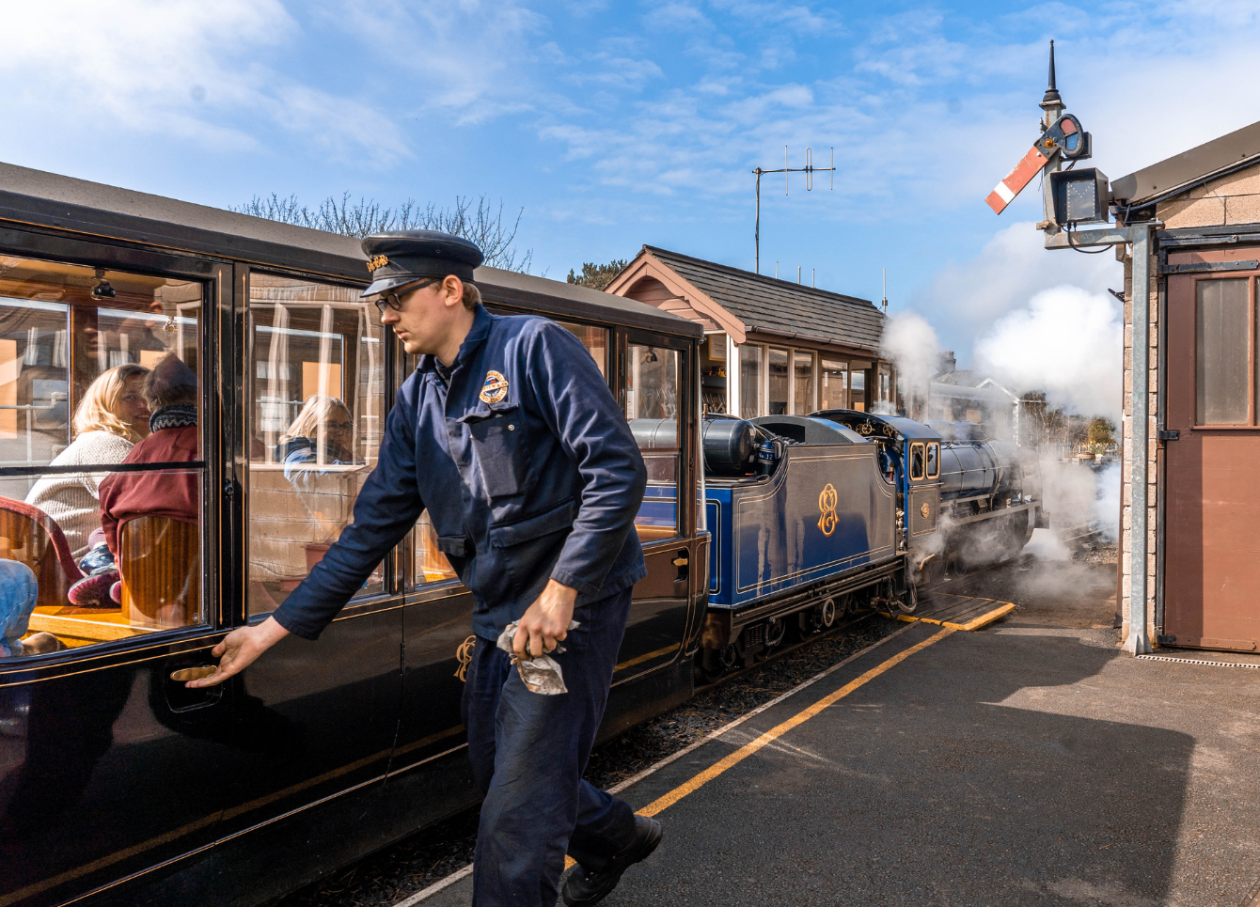 Volunteer Roles at the Ravenglass and Eskdale Railway
Take a look below at the extensive list of roles and opportunities that are available for our volunteers at the railway. If you have any questions relating to a role, please include this in the enquiry form at the bottom of this page.
Guard
Station Master
Shunter
Diesel Driver
Steam Driver
Shed Helper
Meet & Greet
Platform Helper
Carriage Cleaner
Permanent Way Track Maintenance Team
Fire Watcher
Litter-Picker
Museum Attendant
Signal Box Attendant
Archive Volunteer
Restoration Volunteer
Events & Activities Volunteer
Volunteering in our engineering shed working on the our latest projects
Maintaining and tending to our many beautiful garden areas and plants
Volunteer Hub (Coming Soon)
Volunteer Hub Attendant
Educational Outreach Volunteer